Super Sprint by Atari Games

NOT CURRENTLY AVAILABLE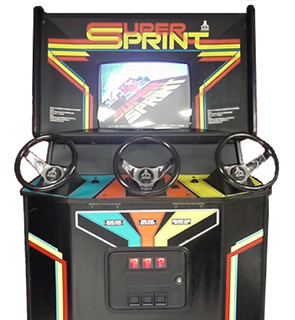 On your mark, get set, GO!
Are you looking for a less expensive upright video arcade game?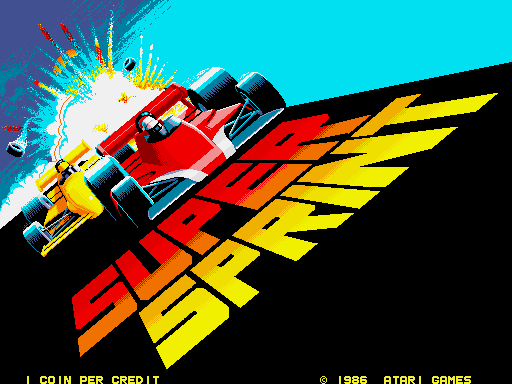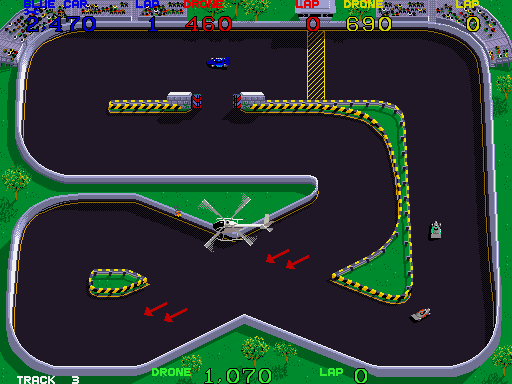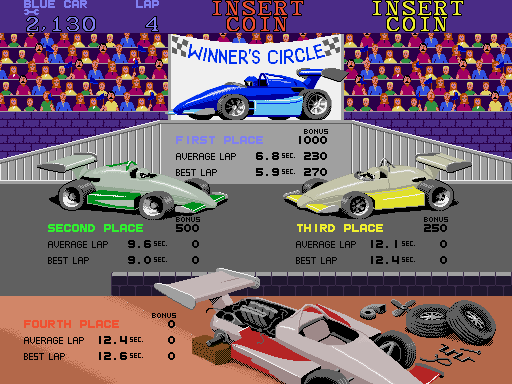 Here is one of the few games that allow more than two players to play at the same time
. Perfect for your game room. Enjoy competing with family and friends as you control your own race car.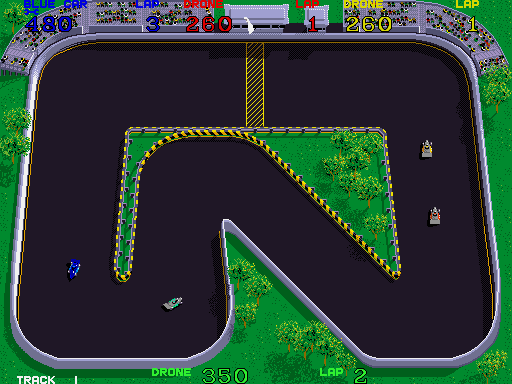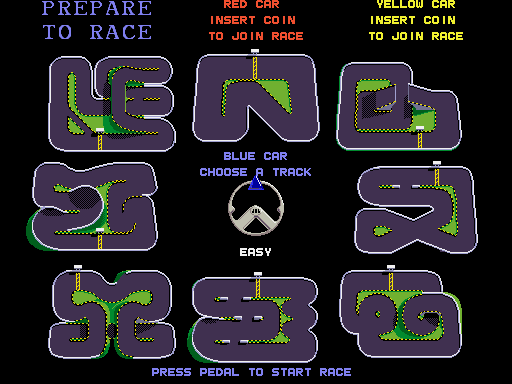 Go for a spin without leaving home Now Only $915
Three-player racing on twisty paved tracks. Occasional bonus items appear on track, the first player to run over them picks them up. Use wrenches to improve your car between races, and make sure to beat computer players, or you lose!

Manufacturer: Atari Games
Year: 1986
Class: Wide Release
Genre: Racing
Type: Videogame
Monitor:
Orientation: Horizontal
Type: Raster: Medium Resolution
CRT: Color
Wells Gardner 19-inch
Conversion Class: Atari System II
Number of Simultaneous Players: 3
Maximum number of Players: 3
Gameplay: Competitive
Control Panel Layout: Multiple Player
Controls:
Steering: Wheel Pedals: 1
Sound: Unamplified Stereo (requires two-channel amp)

Pictures and game information provided courtesy of KLOV

All video arcade games are thoroughly tested and are 100% working. Unless otherwise noted, all coin operated video arcade games come complete, including locks with keys, working coin mechanisms and the operation manual for the arcade game. These are real arcade game machines.
We make a special effort to thoroughly describe our video games so you'll know more about what you are buying. We not only tell you about its current condition. We provide you with its repair history (at least what we know about). Don't be fooled by others who claim their video arcade games to be 100% working, only to find out they meant barely working once you get the machine home. Used machines are rarely perfect and although 100% working, their conditions can vary greatly. So be sure to check out our condition statement.
| | | | |
| --- | --- | --- | --- |
| COMPONENT | DESCRIPTION | RATING | NOTATIONS |
| Electronics | Excellent Condition | 9.5 | Very clean, no hacks, 100% functional |
| Mechanics | Excellent Condition | 9.5 | Steering, pedals, buttons are very responsive and operate smoothly |
| Monitor | Excellent Condition | 9.5 | Sharp, bright, no burn-in |
| Cabinet | Fair Condition | 7.0 | Solid but has many chips and scratches, significant wear at bottom by pedals |
| Marquee | Excellent Condition | 9.5 | Clean, bright, unfaded |
| Control Panel | Good Condition | 8.0 | Complete, intact, some areas discolored |
| Coin Box | Poor Condition | 5.0 | At the moment it is pretty banged up, will be replaced and this rating will be updated |
| Accessories and Miscellaneous | | | |