443-450-4445
PINBALL SALES
DC MARYLAND AND VIRGINIA
CONTACT US TO PURCHASE THIS PINBALL MACHINE
Please call to confirm availability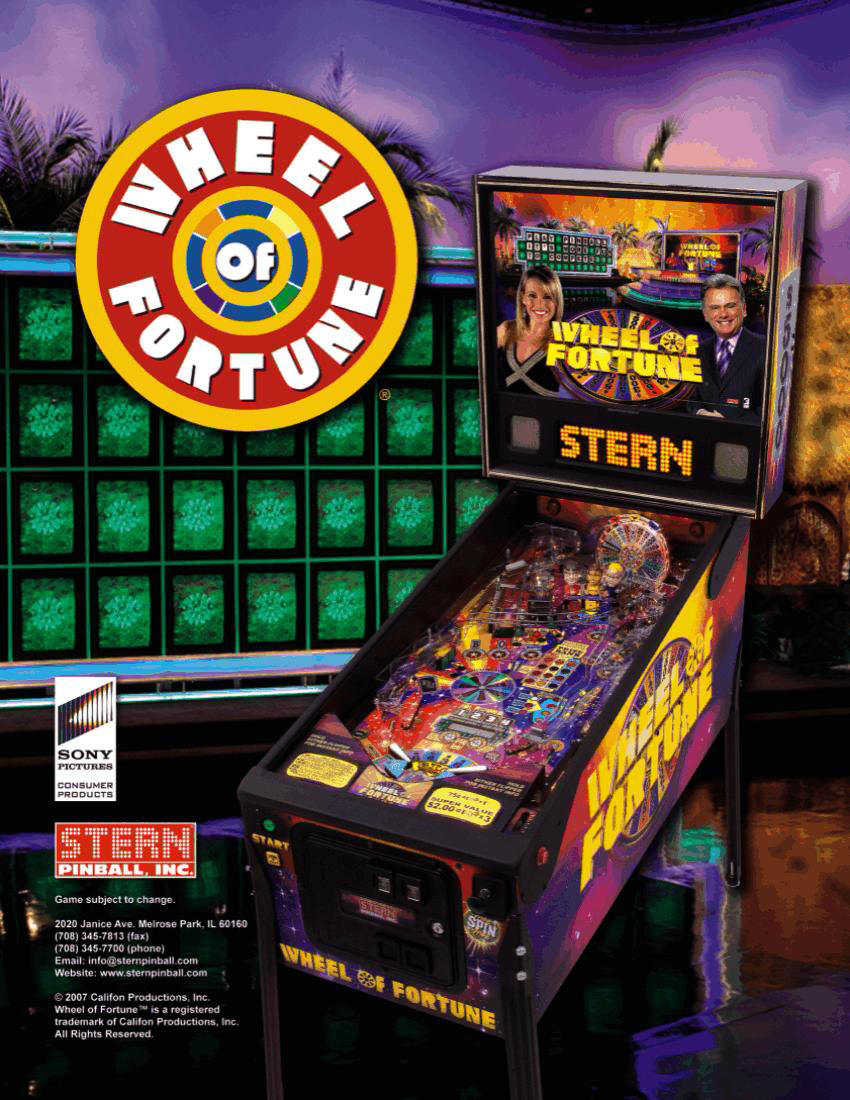 Features

WHEEL OF FORTUNE™ pinball features original speech by Pat Sajak, host of the Wheel of Fortune television show, as well as Charlie O'Donnell, the show's announcer. Backglass art also features Pat Sajak and co-host Vanna White.

The WHEEL OF FORTUNE™ pinball machine offers exciting features, including:
A mechanical spinning wheel on the playfield

Three animated, bobble head contestants that call out puzzle letters when hit

A dot matrix display in the backbox that shows the puzzle

A mini dot matrix display in the playfield that directs the player during game play

Challenging in-line drop targets

Lots of multi-ball action.
Narrative provided by Stern Pinball
Equipment Dimensions: H: 75.5"; W: 27"; D: 55"; 250lbs.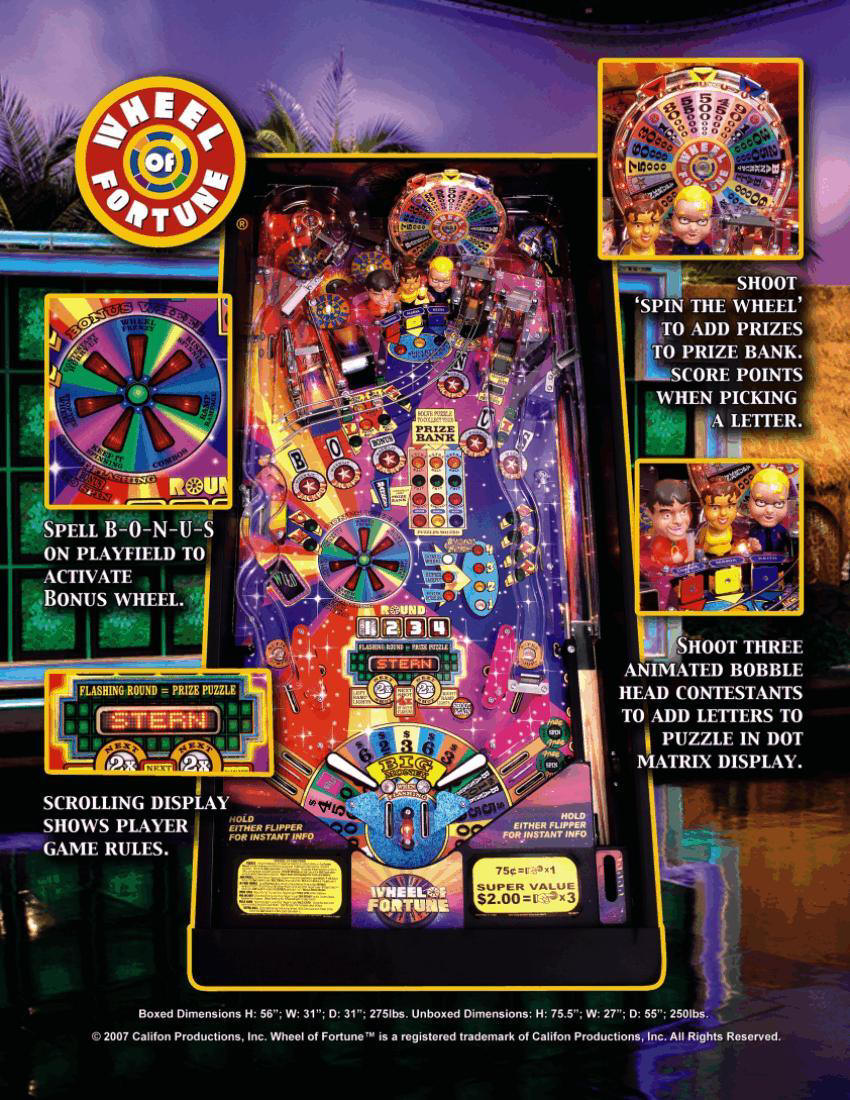 CONTACT US TO PURCHASE THIS PINBALL MACHINE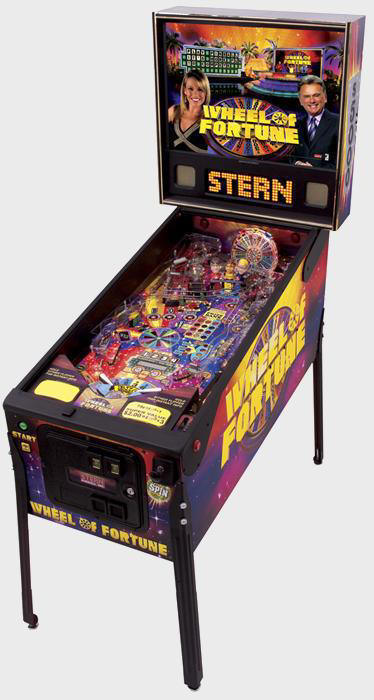 NOTE: Price and descriptions reflect the current condition of this machine. Descriptions will be updated and the price may change if repairs are made or upgrades are applied to this machine. This page was last updated on December 15, 2007

| | | | |
| --- | --- | --- | --- |
| COMPONENT | DESCRIPTION | RATING | NOTATIONS |
| Electronics | Excellent Condition | 10.0 | Brand New |
| Mechanics | Excellent Condition | 10.0 | Brand New |
| Playfield | Excellent Condition | 10.0 | Brand New |
| Cabinet | Excellent Condition | 10.0 | Brand New |
| Backglass | Excellent Condition | 10.0 | Brand New |
| Display | Excellent Condition | 10.0 | Brand New |
| Plastics | Excellent Condition | 10.0 | Brand New |
| Backbox | Excellent Condition | 10.0 | Brand New |
| Accessories and Miscellaneous | | | |