443-450-4445
PINBALL SALES
DC MARYLAND AND VIRGINIA
CONTACT US TO PURCHASE THIS PINBALL MACHINE
Please call to confirm availability

The SPIDER-MAN™ pinball machine, you are Spider-Man™.
Your goal is to defeat the villains from all three movies:
Green Goblin from Spider-Man, Doc Ock from Spider-Man 2, and Sandman and Venom from Spider-Man 3.
The vivid figurines of each of the four villains will guide you on your quest.
Defeat all four villains and you will experience The Battle Royale!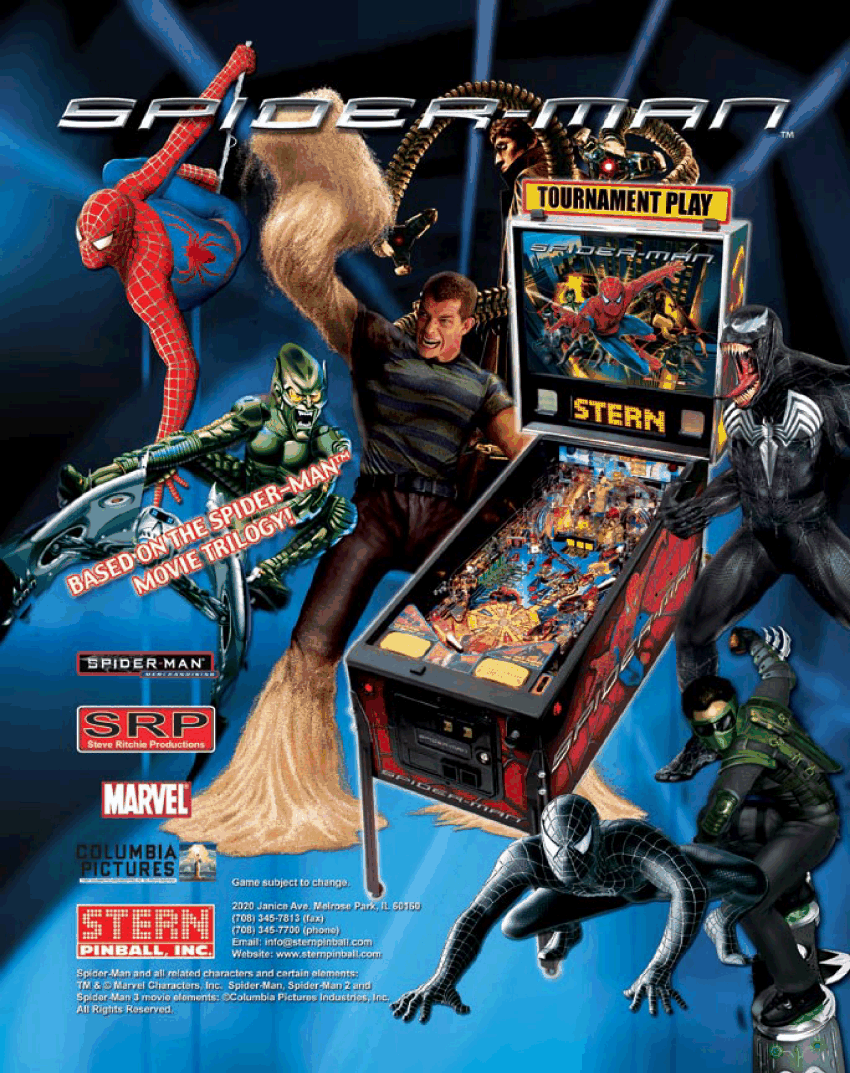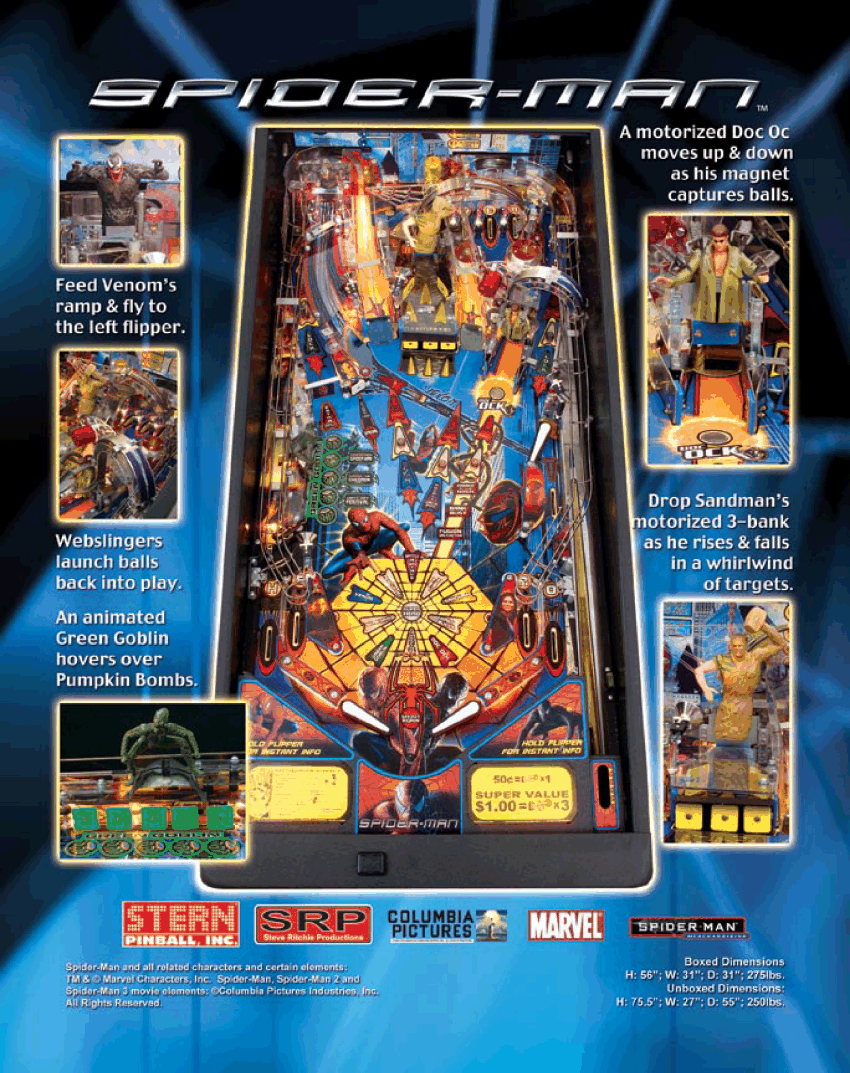 Narrative provided by Stern Pinball
CONTACT US TO PURCHASE THIS PINBALL MACHINE
NOTE: Price and descriptions reflect the current condition of this machine. Descriptions will be updated and the price may change if repairs are made or upgrades are applied to this machine. This page was last updated on December 4, 2008
| | | | |
| --- | --- | --- | --- |
| COMPONENT | DESCRIPTION | RATING | NOTATIONS |
| Electronics | Excellent Condition | 10.0 | Brand New |
| Mechanics | Excellent Condition | 10.0 | Brand New |
| Playfield | Excellent Condition | 10.0 | Brand New |
| Cabinet | Excellent Condition | 10.0 | Brand New |
| Backglass | Excellent Condition | 10.0 | Brand New |
| Display | Excellent Condition | 10.0 | Brand New |
| Plastics | Excellent Condition | 10.0 | Brand New |
| Backbox | Excellent Condition | 10.0 | Brand New |
| Accessories and Miscellaneous | | | |